Content experience platform that helps travel brands tell their stories.
So much to market. So little time. So little budget. So little resource.
Travel marketers are on the hook to constantly create pages of content and produce high conversion rates. The higher the quality, the higher the engagement and conversions, but that requires resources most teams don't have.
Beautiful High-Impact content shouldn't be out of reach. With fabl, it isn't.
The freedom of fabl.travel
fabl.travel is a content experience platform that is custom designed for the travel industry to drive higher brand engagement and conversion rates across the web and social media. It enables travel marketers to publish immersive rich media stories that bring destination experiences to life and at scale.
As thought-leaders in travel marketing, we understand the digital content needs of travelers.
Before making a travel decision, a single consumer has several micro-moments, instances when they go online for an immediate need. Google grouped these micro-moments into 4 main areas, Dreaming, Planning, Booking, and Experience. With fabl.travel you will bring your destination stories to life at every stage of the travel planning journey and in every digital micro-moment.
Page load times with fabl is 31% faster with automated media compression, processing, and optimization across devices.
Clients are seeing more than a 100% increase to page engagement vs. their standard website CMS or landing page builder.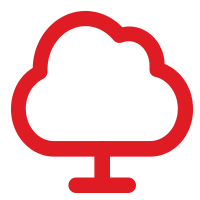 Cloud-based user-friendly interface
Fully branded templates and skins
Socially-enabled, SEO-friendly elements
Automated responsive web design
Be the hero in your story
No Web Developer. No IT. No Coding. No Designers. No Agencies.
Transform your flat static website page(s) with disappointing performance results into high engagement and revenue-generating content experiences that deliver results! fabl technology does all the heavy lifting, and in record time, so you can create and publish a brand-controlled, immersive storytelling experience directly into your existing website inclusive of videos, images, audio, galleries, social feeds, booking widgets, and embed codes — all without the use of a web developer, outside agency, or designer.
Campaign Landing Page
Published into your existing website and guaranteed to drive higher conversion rates than pages built using your website content management software.
Guest Portal
Guests are directed upon checking in to your guest portal - you have complete control over your guest content experience featuring important on-property information including dining, spa services, local weather, nearby attractions, concierge, points of interest, and more.
Press Rooms
Create a rich-media content experience designed to create a seamless user experience. Feature accolades from press and media publications. Linking to high-valued press influences your website's overall Google quality score and enhancing both organic and paid search initiatives.

Wedding Websites
Create a customized wedding landing page directly into your hotel's website for wedding guests to read about their upcoming event. You can spotlight the couples' details, including slideshows and videos with information about the hotel location, accommodations, room features, amenities, activities, and a room block book now button.

Minisites & Vanity Sites
Create a unique brand identity and offer website visitors a visually immersive experience of your property with a mini-site or vanity brand.com site. The scrolling minisite is integrated seamlessly with your branded look-and-feel. As the visitor scrolls, the design layout dynamically animates as the background and foreground content moves at varying speeds in a vertical or horizontal motion. Also great for spotlighting bars, restaurants, spa, weddings, meetings, golf, and events.
Rich-Media Blogs
Beautiful content shouldn't be out of reach. With fabl, it isn't. Publish rich-media storytelling experiences that engage, and inform travelers. With fabl you will motivate ongoing engagement, improving awareness, and guest loyalty.
Pre-Opening Storytelling
Create a unique online brand identity for your property to drive revenues before the door opens and accept future bookings.
Venue Spotlight
All event planners search online for venue research. Many hotels offer a variety of spaces for different occasions. It's essential to have your website display the information these planners are looking for optimized for SEO and in a format inclusive of videos, images, audio, galleries, RFP Forms, etc., to give planners all the information they need to book.
More than 66% of visitors scroll between
50% – 100% of pages built on fabl.
The average page read time across the entire
internet is 0:36 vs. 3:16 on fabl-built content.
Your story elements can include the following and more:

Images/Videos

Booking Widget

Book Now Button

Galleries

Promotion Tiles

Email Capture

Navigation Menu

Inquiry Forms

Points of Interest Map

Social Feed
Get a Quote
fabl.travel is price-friendly. The elimination of the cost associated with using web developers, designers, and coders will justify the one-time investment. Additionally, ROI is quickly achieved with just a few bookings. Please contact us for more information and quote.